Kiefel Technologies
For 60 years, Kiefel has been a market leader in design and manufacture of plastics processing.
The manufacturer you trust
Medical technology demands the highest standards. Kiefel's systems for manufacturing medical bags guarantee high-quality products in this important sector. 
As your technology partner for packaging solutions, Kiefel offers more than just machines. 
From product design to the process to the tool - we are your single source for everything. We support our customers as a partner, for example in the joint development of new packaging. All of the processes are highly automated.
Systems for manufacturing refrigerator components are another focus of forming technology. High performance forming systems from Kiefel permit complex forms and refrigerator designs, whether for cooling or freezing, indoors or outdoors, combined or simple.
Why SPEEDFORMER KMD?
4 reasons why you should produce your products on a SPEEDFORMER KMD:
Quality and Performance Achieve maximum output and efficiency over the lifetime of your KMD
Unique KISS-CUT system allows perfect control through KMD drive system and tension rods the highest quality cutting results and stacking, eliminating disruption in the production process
3rd motion - separately driven plug assist with highest precision the best quality through optimal material distribution and material savings
Stable film temperature ensured by pyrometer the entire film is heated evenly, leading to the highest product quality and less scrap
Sizes and versions of the SPEEDFORMER KMD Series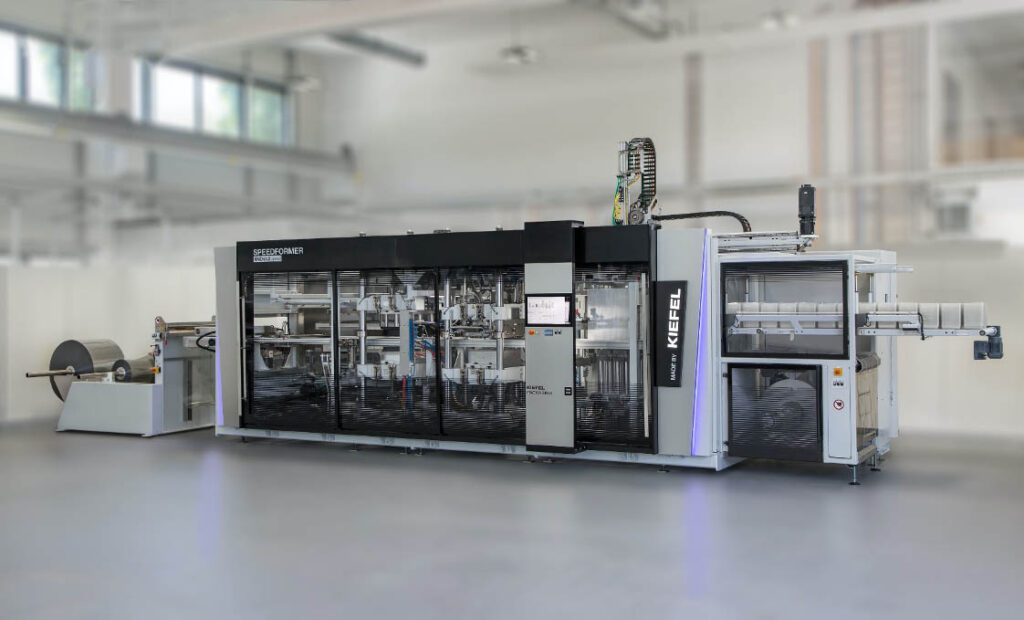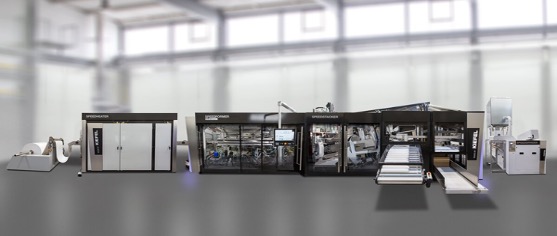 Sizes and versions of the SPEEDFORMER KTR Series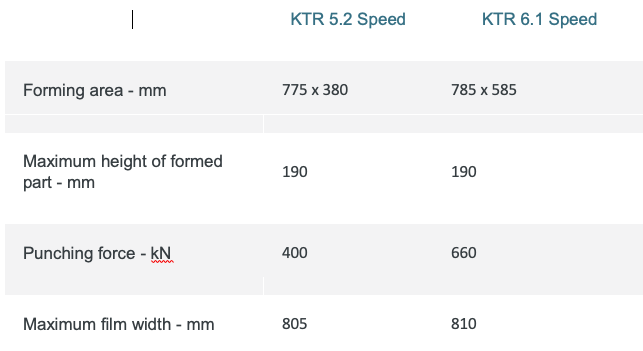 Thermoform machines for high-end cup quality
SPEEDFORMER KTR Series
Due to the optimized forming area, space can be used for larger tools with more cavities which might increase your output.

The forming area is a decisive factor in maximizing performance as well as the punching force. Flexibility is guaranteed when it comes to KTR systems: no matter if tools are supplied by Kiefel Packaging or your preferred tool designer.

The SPEEDFORMER KTR Series offers you:

Maximum performance and precision
Operation without punching offset guarantees highest product quality
Solide machinery design
Intuitive user interface (HMI)
Innovative cooling system ensures long tool life

 

The SPEEDFORMER KTR Series enables you to mass production of high-end cups using various film materials with different film properties.
From a single source
One stop turnkey solutions
Thermoforming machines and tools, downstream automation, complete turnkey projects, product development, material analysis and testing - we support you in achieving your goals.
Trays for packaging food and non-food items have become an integral part of our lives. They extend the shelf life of foodstuffs and protect them from damage. Demand will continue to grow in the next years. Production volumes are increasing and the demand for automation is rising correspondingly. Kiefel Packaging is your reliable partner! 
From product development to turnkey systems - speak with us!