Saurer is a leading globally operating technology company focusing on innovations for the processing of fibre and yarn, including machinery, components and software. We partner with customers, providing smart fit-for-purpose solutions to help our clients achieve their business aspirations.
As a company with a long tradition, we have always been a leader in innovation. Today, Saurer comprises the two segments Saurer Spinning Solutions and Saurer Technologies. Saurer Spinning Solutions offers high quality, technologically advanced and customer-specific solutions for processing staple fibre from bale to yarn. 
Saurer Technologies specializes in twisting and embroidery as well as engineered and polymer solutions. With an annual sales revenue of EUR 1 111 million, we are on a growth trajectory. Saurer is listed on the Shanghai Stock Exchange (securities code: 600545).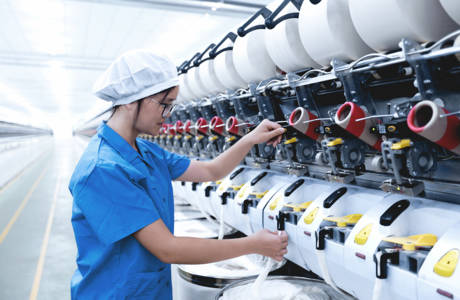 Our purpose: the Saurer story
Since our inception, since our iron foundry, our first embroidery machine, our first petrol engine, we have powered creation. First through manpower, then through the power of steam, then diesel and today we power creation through smart solutions, automation, data analytics and digital transformation.
If we did not exist, countless creations would not be possible. All that we do, has one purpose: to enable creations to be made. We make creation possible by helping our customers to process fibres and industrial yarns; creating endless possibilities from textile to tires to e-mobility.